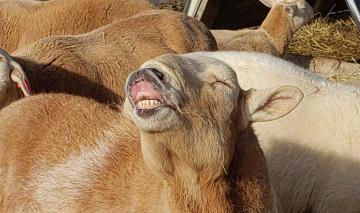 SHEEP BUTCHERING & DEER HUNTING
by deer hunter and author, David Libby (69 deer to date)
Event Date: October 14, 2023


Text or email RSVP by Sept 30 to 207-956-2934, coramdeofarm@protonmail.com


Location: Coram Deo Farm, 101 E Gulch Rd, Thorndike
GPS Directions: Go to 305 Files Hill Rd, Thorndike - look for East Gulch Rd sign across the street from Curtis Pond Road – we're ½ mile on the right.
Schedule of Events*
Homestead Sheep Butchering: 10:00 – 1:00 PM
Potluck Lunch. Please bring a dish to pass. Coram Deo Farm will provide organic lamb burgers: 12:30 – 2:00*
Deer Hunting Class by hunter and author, David Libby: 2:00 – 3:30 PM (books will be available for purchase)
Suggested Donation: $10 per person or $20 per family
*NOTE: Wear boots or weather appropriate clothing. Bring your own chair for sitting down at lunch as we may not have enough seating for everyone.